Objective:
For this assignment, we had to create a kinetic typography piece. We were allowed to pick any audio file from a scene from any TV show, movie or video game. We also had to use a Sure Target plugin to have the camera move precisely and exactly where we wanted it to. The audio file had to be at least 15 seconds long, so there would be a good amount of time to animate the type to. I chose an introduction to a mini game called: "Mei's Snowball Offensive" from the video game, Overwatch.
Creative Process:
The first step in tackling this project was finding a typeface or two that was best fitting for the scene. Since the man, Soldier 76, is talking throughout the entire scene in a very serious tone I decided that "Armalite Rifle" was the best fit for him. Towards the end of the scene, there is a very girly laugh coming from the girl, Mei, I chose the font "Silom" for her. I then worked on the text in Illustrator and really tried focusing on hierarchy. The key to this assignment was trying to make each part of the animation a cool poster if/when paused on a random keyframe. Then, I went ahead and screenshot a couple different settings from the scene and sampled a handful of colors right from the screenshots. Below are the screenshots: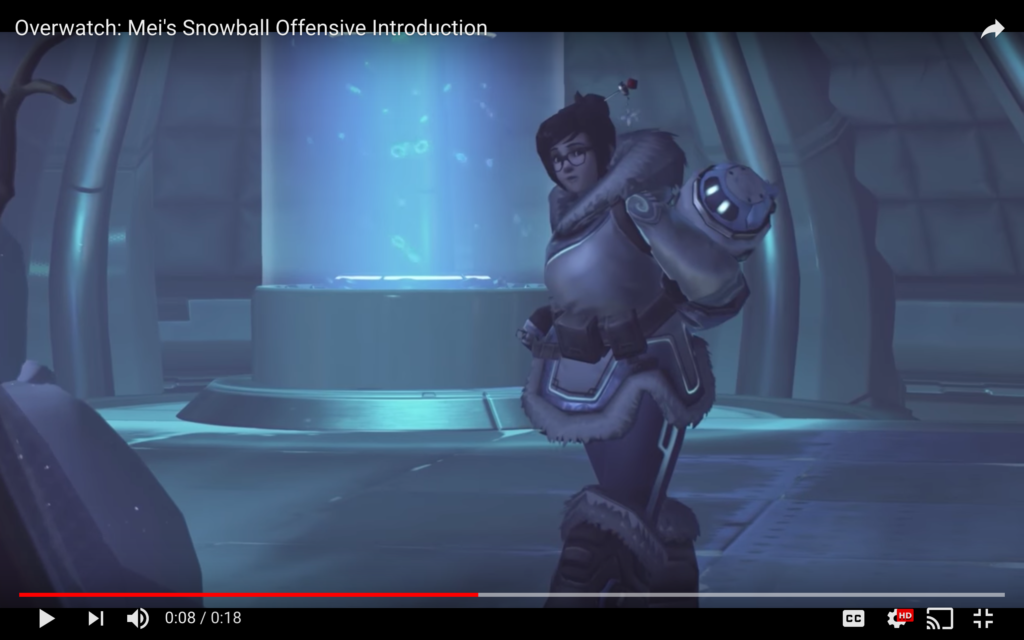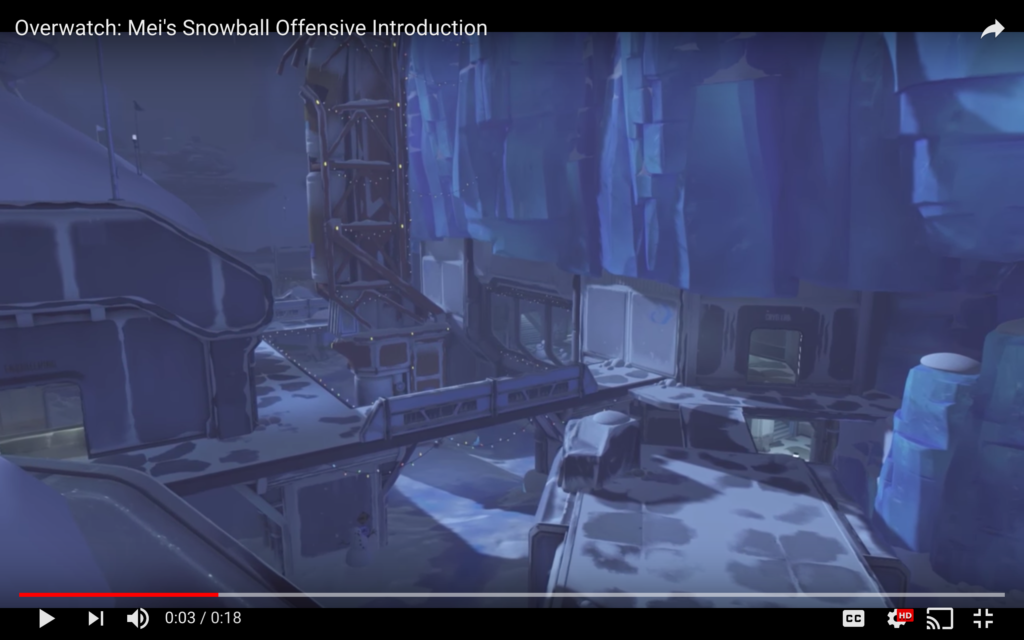 Color Palette:
In After Affects: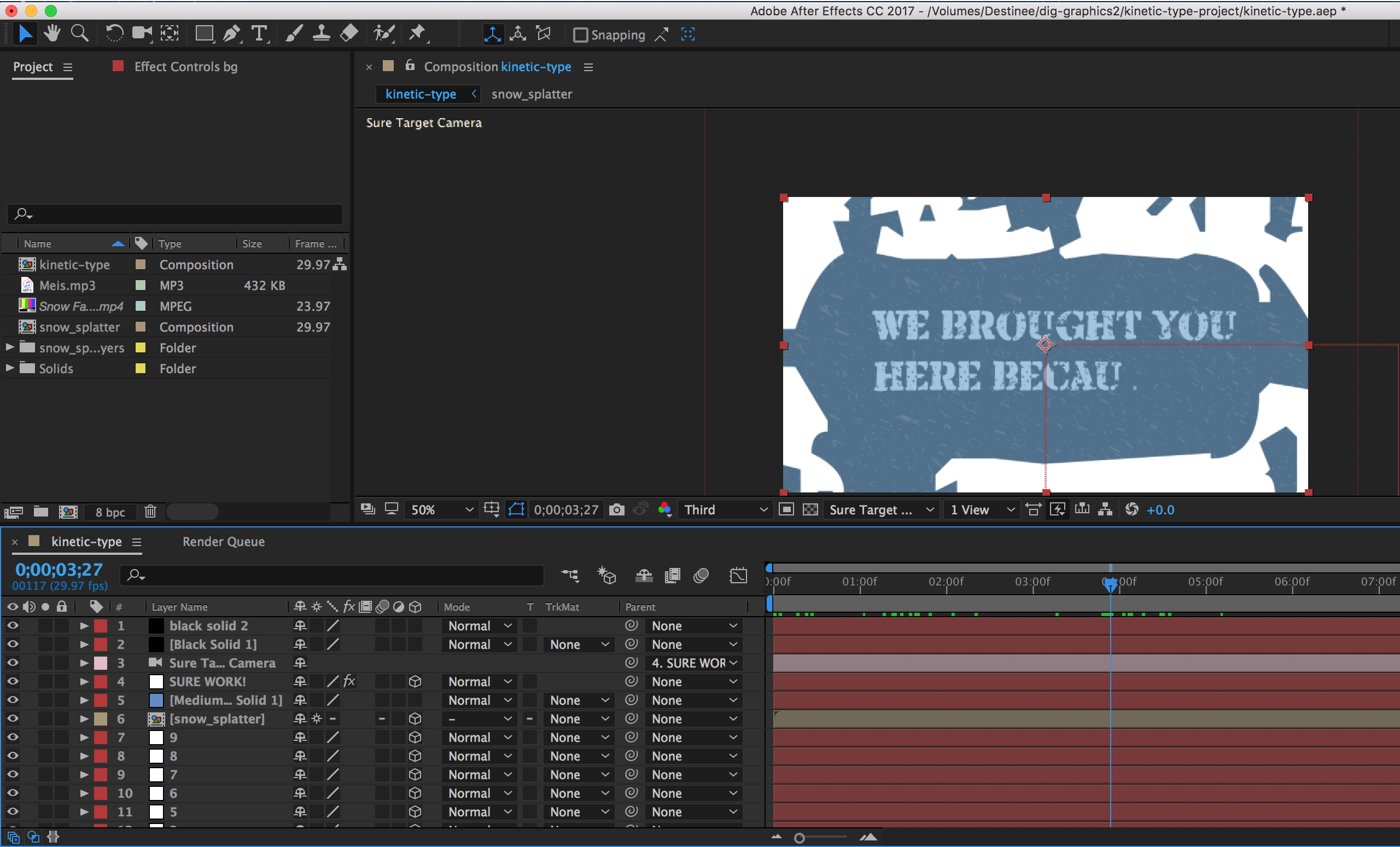 Final Thoughts:
Overall, I had a lot of fun with this project and am very satisfied with how it turned out. It was really great to see the final product come together. Like every project, I overcame each obstacle I ran into. The hardest part was using and getting used to the Sure Target plugin—this plugin took me numerous tries to get used to. But once I finally got used to the plugin, I was able to make these words come alive by animation. In conclusion, I am excited to continue practicing and producing kinetic typography pieces. This project made me realize how fascinating kinetic type really is.